The reasons to shop small this holiday season are plentiful, so we've sought out some of our favorite and most unique gifts from small crafters and designers. Here's a dozen items that we'd love to find under the tree this year!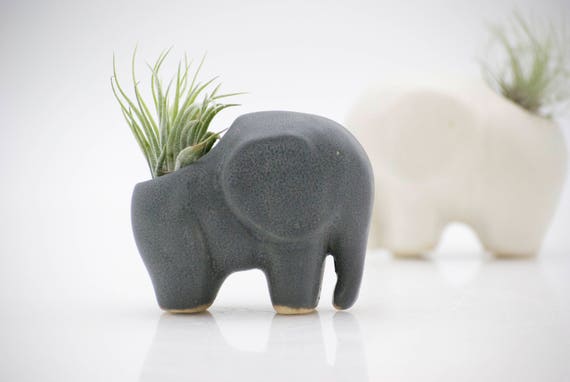 Elephant air plant holder - $25 from Claylicious
This handcrafted elephant planter is perfect for an airplant or succulent.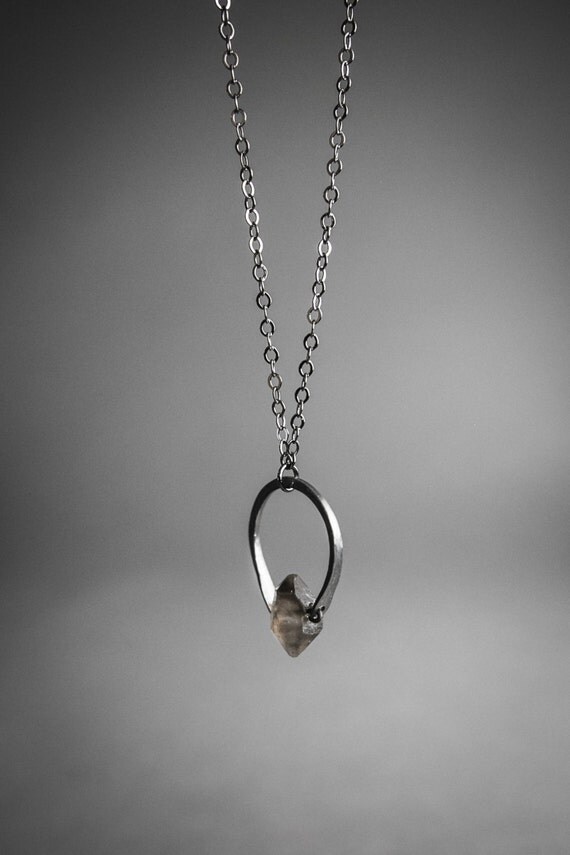 Herkimer diamond necklace - $65.00 from Iron Oxide
Little herkimer diamond necklace set in a hand hammered brass or steel horseshoe. This necklace is on a 24 inch chain. Choose between the light or dark finish.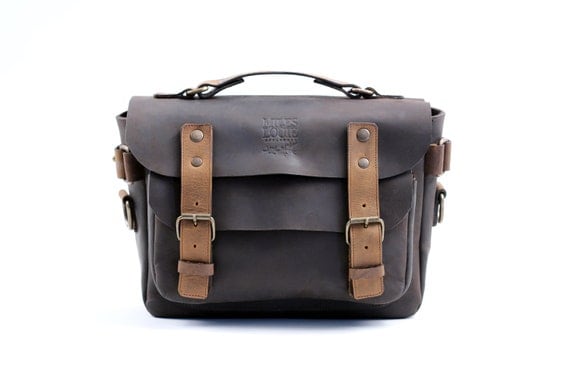 Messenger Bag in Chocolate - $105.50 from Miles & Louie
Handmade leather messenger bag. Designed for an everyday use and ideal for carrying books, notebooks, accessories and tablets. Padded inner bag, lining, reinforced handle and adjustable / detachable shoulder strap (46"-51").
Woodland Animal Organic Play Set - $34.00 from Little Sapling Toys
Sweet little wooden toy playset including a brown bear, red fox and white rabbit.
Pagan Otherworlds Tarot - $50.00 from Uusi
A groundbreaking tarot by the designers and artists Linnea Gits and Peter Dunham that introduces a 23rd Higher Arcana card, "The Seeker" and five "Luna Cards" – all original introductions to the tarot format created by Uusi and found exclusively in Uusi's Pagan Otherworld's Tarot.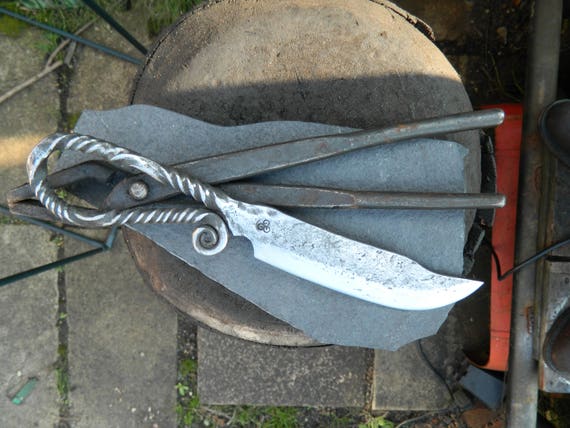 Hand Forged Knife - $28.65 from Fire Beard Forge Works
An archaeology inspired hammered finish rustic knife, hand forged by a blacksmith and archaeologist in the East Riding of Yorkshire.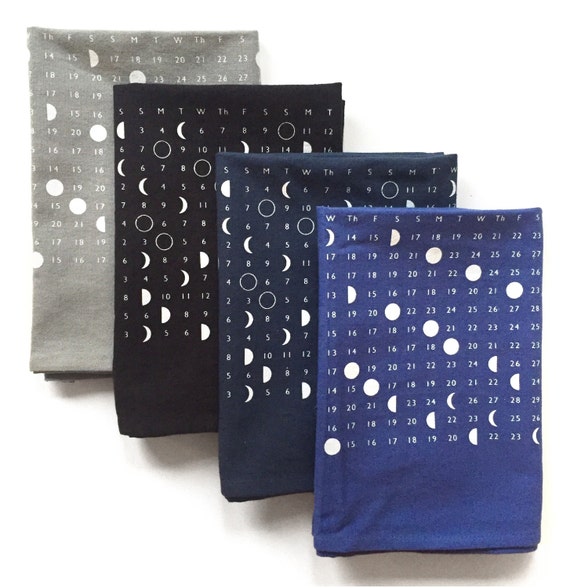 2018 Moon Phase Tea Towel - $20.00 from A Little Lark
Track the new and full moons for 2018 in the comfort of your kitchen using our Moon Phase towels! They are hand screen printed in Portland Oregon and will make a perfect house warming gift for a moon or space loving friend.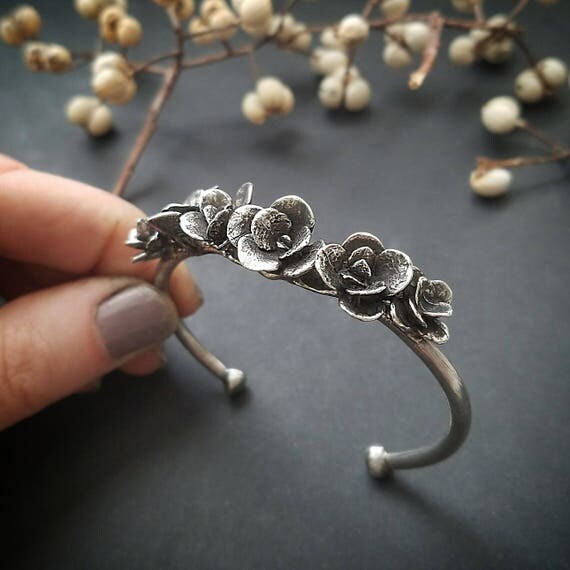 Succulent Row Ring - $80.00 from Jamie Spinello

Yarrow has always been a wonderful, magical plant used by many people. This sterling silver ring was inspired by the beauty and healing powers that yarrow provides. It was collected in Hope Valley, in the Lake Tahoe area of CA.
Renewal Wool Blanket - $198.00 from Eighth Generation
This 100% wool blanket was designed by Sarah Agaton Howes (Anishinaabe) in collaboration with Eighth Generation's Inspired Natives Project. 5% of all blanket sales support the Inspired Natives Grant for emerging arts entrepreneurs.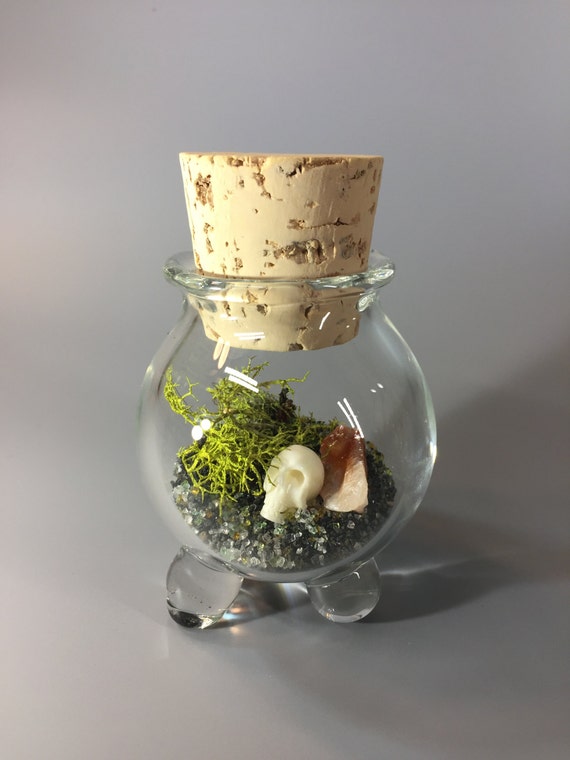 Desktop Terrarium - $50.00 from Dynamic Form Glass
This handblown glass terrarium is made from thick borosilicate, like pyrex. It is filled with black sand, tumbled glass sand, ethically wild-harvested wolf lichen from Eastern Oregon, a piece of citrine crystal, and a little skull.
Hallow Tank - $30.00 from Gallow
Cardinal muscle tank printed in black and shimmery gold on a super soft premium cream-colored tank. Illustrated by Teagan White and printed by Triple Stamp Press.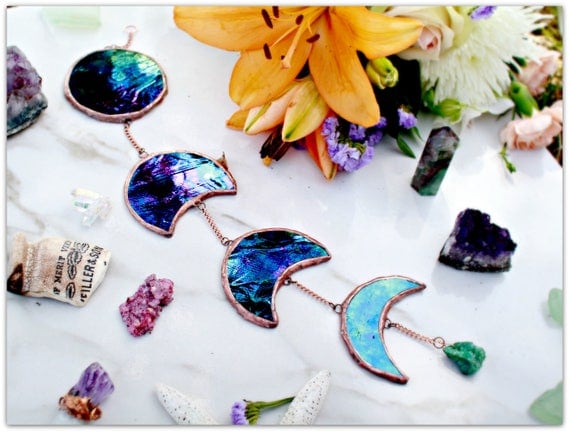 Moon Phase Sun Catcher - $42.00 from Sweet Karma Bar
This Lunar phase piece is made from a Aura Purple Artisan Glass with 4 lunar phases connected with copper chain.
Morgan Lace Bralette - $85.60 from NK iMode
This comfortable stretch lace bralette offers gentle support for everyday wear or special occasions