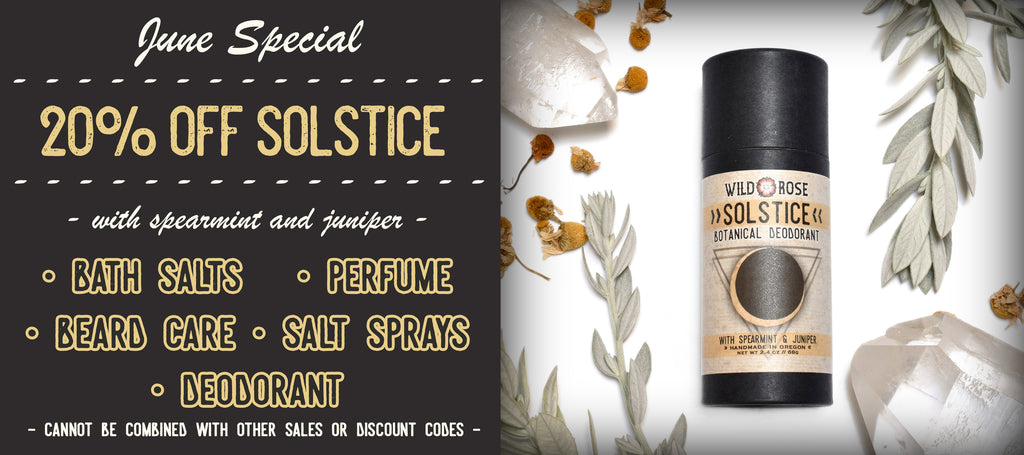 Solstice is refreshing and cool with a warm, gentle spice. Hints of sharp spearmint and juniper plus warm chamomile and tonka bean create a calming balance of extremes. One of our most popular scents!
As a scent, Solstice has medium staying power and a softer aroma, making it perfect for those who appreciate a lighter perfume.
We also offer Solstice in our Beard Care line including Beard Conditioner, Beard Cream and Beard Wash!
Stock up on all thing Solstice through the end of the month! Prices are automatically reduced and cannot be combined with other offers.