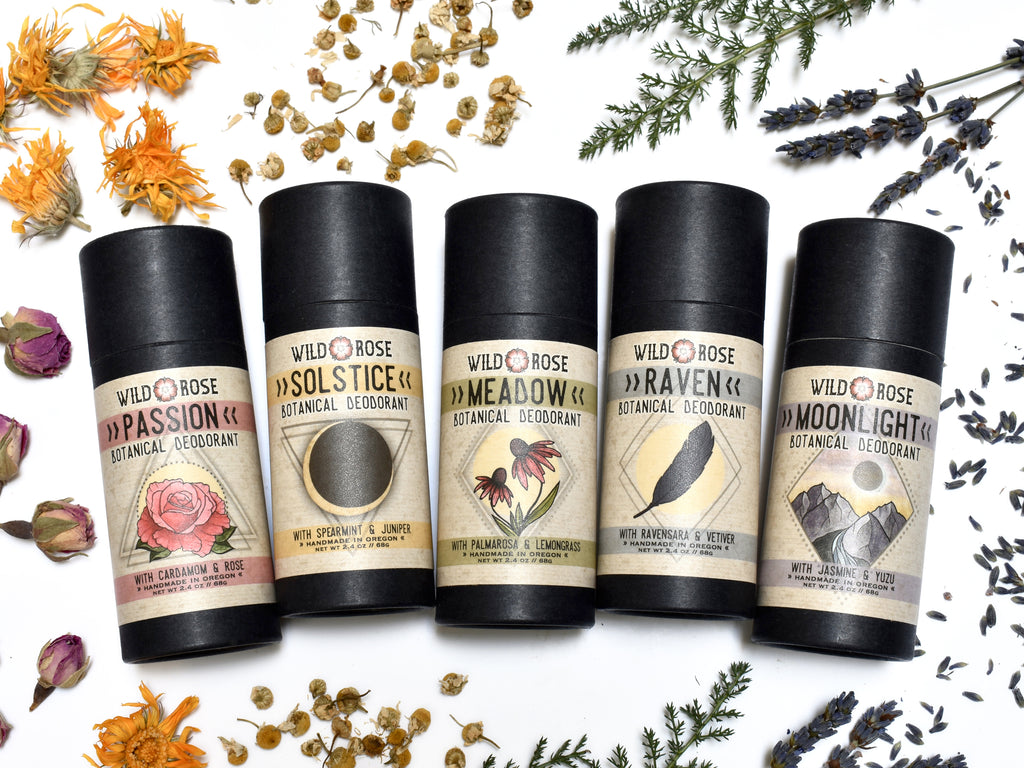 We're thrilled to announce that we now offer
botanical deodorants in your favorite scents
! We've been working on this particular product for years to get the formula just right. Deodorant can be tricky, not only because it's applied to such a sensitive area, but it's also quite obvious when it's not working well. We're so happy with our formula: It contains a bit of baking soda, so it's not a good product for those with baking soda sensitivity, but it's totally natural, aluminum free and (most importantly) it works!
Our naturally effective blend of aluminum-free baking soda and cassava powder reduces odor and moisture without chemicals. Mixed in a smooth base of organic sunflower oil, mango seed butter and beeswax for a gentle under-arm balm that soothes skin and eliminates odor. Each scent is crafted from essential oils and organic botanical extracts for a natural fragrance that is not overpowering.
Along with the standard scents you know and love, we're thrilled to add a new scent to the mix:
Meadow
. If you've been with us awhile, you may remember our long-retired Meadow scent. Well, we've revamped this classic fragrance because it works so well as a deodorant.
Meadow
is a fresh, zesty blend of palmarosa and lemongrass with warm, mildly sweet undertones of ginger and coconut.
Our deodorants are packaged in sturdy, biodegradable, push-up style paper tubes for convenient application that's easy on the earth. All Wild Rose labels are biodegradable as well. We're thrilled to offer a zero-waste packaging option for our deodorants.
We hope you love our new deodorants as much as we do.
Grab a tube
today and tell us what you think!