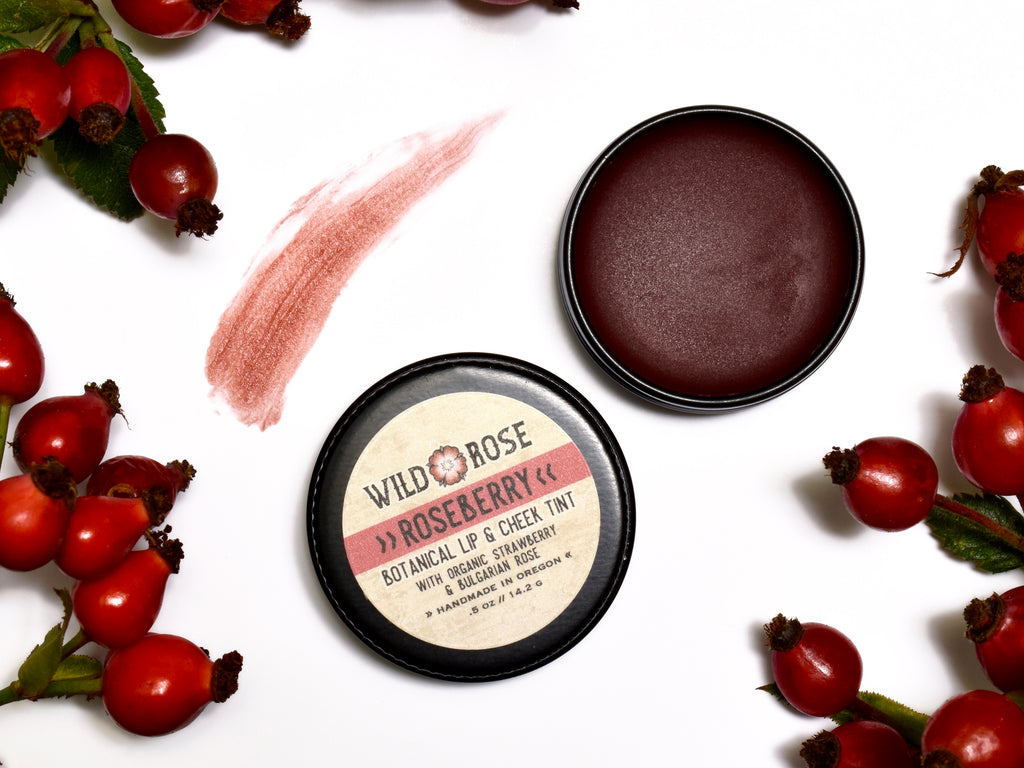 We're thrilled to announce that our best-selling botanical lip & cheek tints are
now available in eco-friendly metal tins
! We've been working hard to find the perfect plastic-free vessel for our botanical tints and are happy to finally have a better option.
Our new tints have slightly less beeswax than their
tubed counterparts
, which means the product itself is more intensely tinted. The tins also allow for easier application to the cheeks for color-coordinating, natural-looking makeup.
Our new matte black tins are .5oz with a screw-on lid to keep product fresh and free of debris. They hold over 3 times the amount of a standard plastic tube and we're excited to actually decrease the cost-per-ounce with this packaging upgrade.
We're always striving to offer more eco-conscious products and packaging. Other than our pumps and sprayers, Wild Rose packaging is now completely plastic-free!