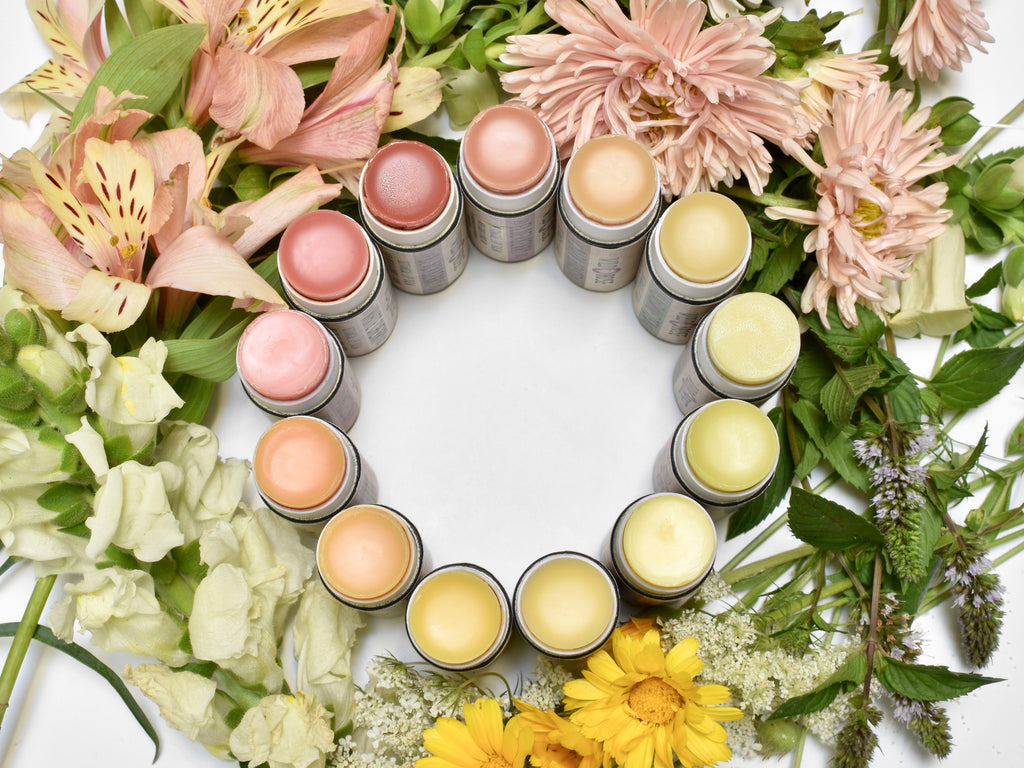 Your favorite lip balms are
now available
in super sturdy, extra large, fully biodegradable paper tubes! We've been working on this transition for a long time and are thrilled with the results. Our new lip balm tubes are oil-resistant, hard to crush and more insulating against heat than plastic tubes. They're push-up style, so you will need to use a finger or pen to advance the product above the top of the tube. Each tube holds more than twice as much as a plastic tube and we're so happy to say that we were able to make this transition without raising the price-per-ounce. Did we mention our labels are fully biodegradable, too? They're made from crushed rocks! How cool and weird is that?
Plus, we have a brand new flavor:
Ginger Peach
! This delicious flavor combines Organic White Peach Extract with Fresh Ginger essential oil. It's subtly spicy and sweet. Just in time for peach season!
We hope you love our new flavor and new tubes as much as we do! We still have some of our plastic tubes available in most flavors and will be selling these until they run out. We're also working on new product packaging for our lip tints and hope to release these later this fall!