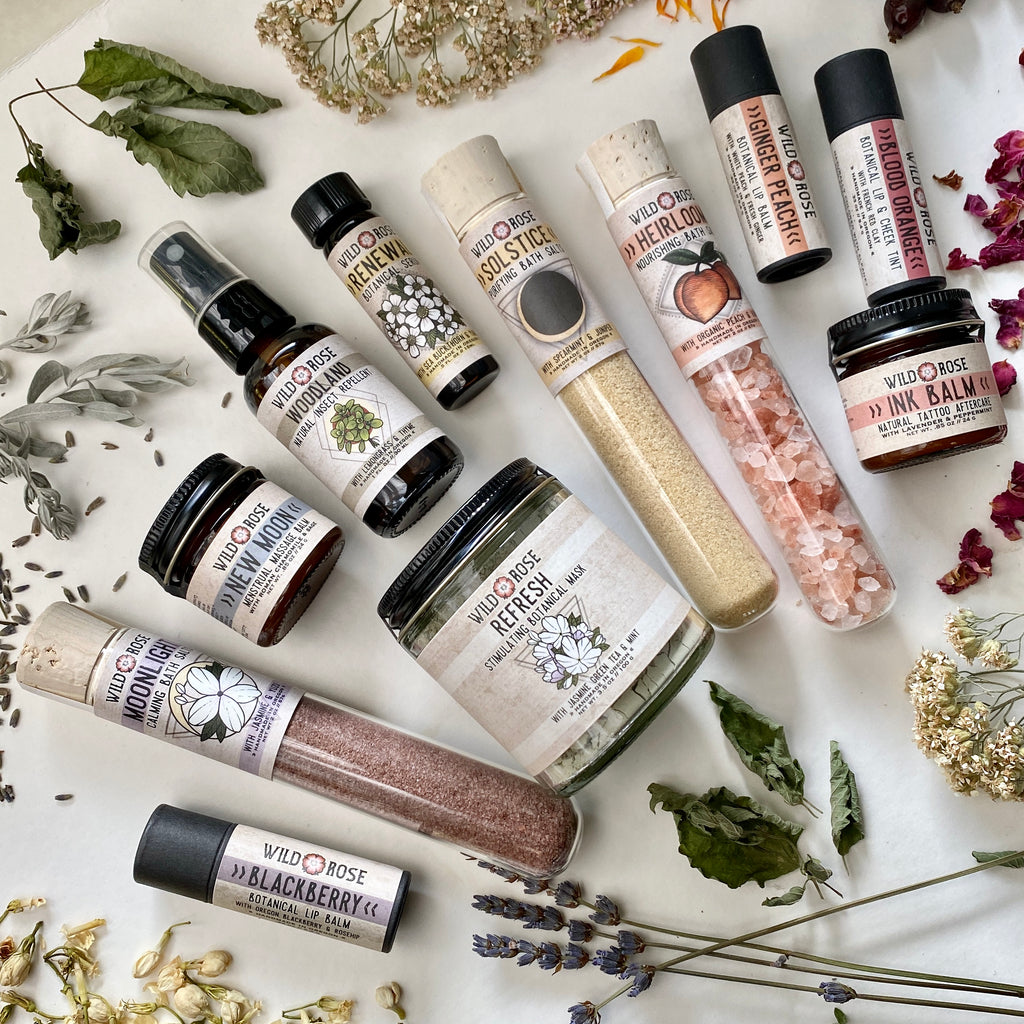 This March we're celebrating the 11 year anniversary of Wild Rose! The passage of time is perpetually disorienting and it feels like these past 11 years have gone by in a flash. We're celebrating our 11th year with 20% off full priced orders using code HAPPYHAPPY11 through March 7th! We're so excited for the big changes coming this year and can't wait to share even more botanical skincare with you!
Every year we strive to increase sustainability at Wild Rose by reducing the environmental and social impact of our products. This last year, we continued to reduce plastic packaging in our products (we're just down to a few plastic caps now!),  renewed our support of environmental, indigenous and social justice projects and found new sources for more sustainable botanicals for our formulas.
This year we plan to offer a few new products, new collaborations and expand our offerings to include other makers who share our vision (more on that soon!). We're so grateful to be able to continue making the best botanical skincare products we can possibly imagine. Thank you for supporting us on this journey.